CBG Brands Listed in 50 Best in the 2010s by Paste Magazine
November 12th 2019

| From

CraftMA1
What does it mean, in the beer world, to be called one of the best breweries "of the decade"? The 2010s have been a period of such rapid change; of such tumultuous growth and then turmoil, that the beginning of the decade hardly seems connected at all in some respects to where we are today. When the 2010s began, craft "gose" in the U.S. wasn't a thing. Sour styles in general were still on the niche side of the equation. "IPA" implied a bone dry, massively bitter style, a far cry from today's saccharine juice bombs. And your average brewery was still aspiring, more or less, to grow as fast as possible into a regional powerhouse.
Suffice to say, things have changed, and changed quite a bit. So how, then, can we choose the breweries that best represented the spirit of the decade? How can we suss out those ones that made major contributions to the field, rolled with the punches, innovated and improved the scene around them? Because it's those breweries who truly deserve the title most.
To this end, Paste Magazine writers and editors sat down to discuss various nominees for inclusion, and settled on the basic criteria below as the driving force behind our selections:
— How strong is the brewery's beer game today, and how strong has it been throughout the decade? To truly be an assessment of the best breweries of the entire decade, we have to attempt to weight contribution made at the beginning of the 2010s the same as we would contributions made toward the end of the decade.
— How consistent was the brewery during the decade?
— In what areas did the brewery innovate during the decade? What kind of role did they place in the emergence of new styles, or the evolution of old ones?
— How important was the brewery to its local beer community, or to the larger craft beer sphere? What X factors might come into play with this particular brewery that increases or decreases our esteem for them?
— Ultimately, we decided that in order to qualify for this list, a brewery had to (in almost every case) have been around for at least half the decade, in order to truly make its impact. And if a brewery was founded in 2015, it had to make that much more impact in a shorter period, in order to truly distinguish itself.
And so, with that in mind, allow us to present the brands that Craft Brewers Guild distributes that Paste deems among the 50 best breweries of the 2010s. But first: the honorable mentions. Obviously, there are even more breweries we wish we could include, and I'm certain there are likely some we forgot, but a tip of the cap to all of the breweries below.
Honorable Mentions: Brooklyn Brewery, New Belgium Brewing Co., Sixpoint Brewery, Stone Brewing, Victory Brewing Co.
41. Founders Brewing Co. (Mahou San Miguel) 
Original location: Grand Rapids, MI
On 2009 list?: Yes
Paste's favorite beers: Founders Breakfast Stout, Porter, Mosaic Promise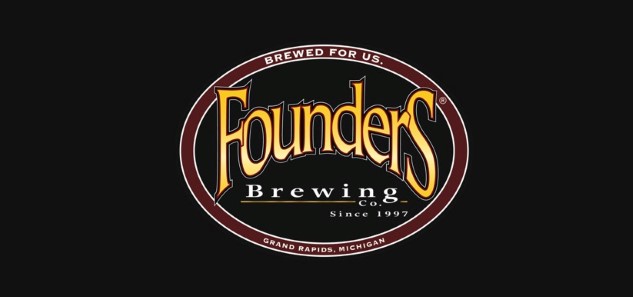 The relationship between beer geeks and Founders has become more complicated in the last few years, especially in the light of the (now settled) racial discrimination lawsuit brought against the company by a former employee. That unpleasant ordeal arguably knocks them down a little bit on this sort of list, but we also don't want to overlook the contributions made by Founders to the industry in terms of their beer. Few breweries had such a hand in shaping multiple styles, as they exist today.
Not to gloss over the brewery's all-time classics (Founders Porter, Breakfast Stout), but barrel-aged beers were one of the arenas in which Founders helped change the game. Kentucky Breakfast Stout is one of the two most important barrel-aged beers of all time, and was instrumental in starting the American barrel-aging renaissance. In the last few years, KBS production has ramped up, ending the artificial scarcity once created by its limited release. Predictably, beer geeks have responded by claiming that the product is now lesser than it was, but in our eyes it's the rest of the industry that has continued to evolve, rather than KBS itself being somehow diminished.
Also not to be overlooked: All Day IPA, a beer that both presaged the bloom of "session IPA" and "low-calorie IPA" all at once, as well as providing a template for how craft breweries could use economies of scale to sell in larger packaging, such as 15-packs of cans.
38. Bell's Brewery 
Original location: Kalamazoo, MI
On 2009 list?: Yes
Paste's favorite beers: Two Hearted Ale, Black Note, Arabicadabra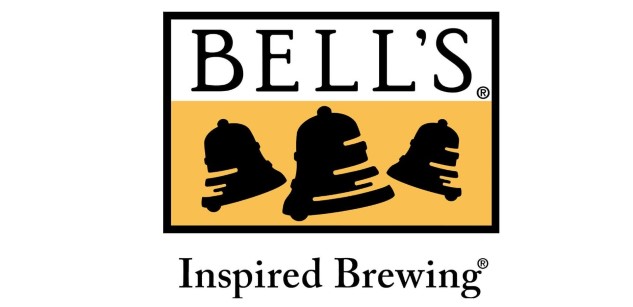 Bell's feels like the sort of brewery where sheer consistency is both an asset and a criticism lobbed against them by a certain segment of the beer geek blogosphere. To be certain: Bell's has been a little bit less adventurous and out there over the years compared to local Michigan competitors such as Founders, but they also had the benefit of lots of great recipes that quite frankly needed little tweaking to begin with. Is there a more generally beloved IPA in the U.S. than Two Hearted, even in 2019? Even in an era when drinkers are constantly chasing sweet, juicy, hazy sugar bombs, the dry, floral and lightly citrusy Two Hearted retains an absolutely rabid fanbase, and deservedly so. Cracking open a Two Hearted after not having one for a long time is one of the Midwest's great beer pleasures.
At the same time, it's not as if Bell's didn't find time to innovate this decade. They did well when it came to themed releases, such as their much-loved series of "planet" beers themed after the composed works of Gustav Holst, or their more recent series inspired by the poems of Walt Whitman. And they even managed to keep growing, despite the slowdown of the market and the difficulties inherent in selling older beer styles such as amber ale, once the brewery's flagship. All in all, Bell's just feels like one of those breweries that is built to last forever.
28. Oskar Blues Brewery (CANarchy) 
Original location: Longmont, CO
On 2009 list?: Yes
Paste's favorite beers: Dale's Pale Ale, Ten Fidy, Hotbox Coffee Porter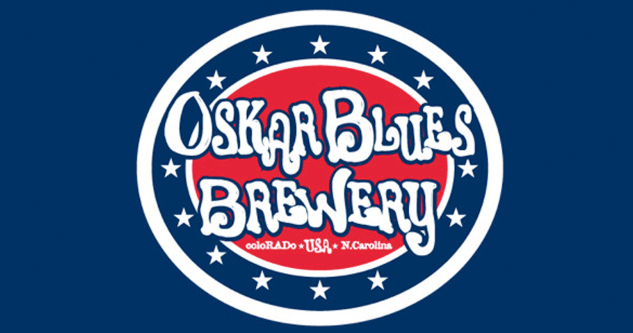 A decade ago, when Paste's editor compiled our best breweries of the 2000s, we were already giving obvious credit to Oskar Blues for the role it played in reclaiming the image of canned beer, but who could have predicted even then the impact that the return to cans would eventually have on the industry? Where would the hazy IPA revolution be, without the likes of Dale's Pale Ale to ultimately guide it in the direction of the ubiquitous 16 oz sticker can? Can you even imagine a bottle of Tree House Julius, or what have you? It seems like sacrilege to even imagine at this point.
Beyond their role as the godfather of the canned beer revival, however, Oskar Blues did literally everything you'd want an older brewery to do in this decade to keep themselves perpetually relevant. They kept up with the rate of IPA experimentation, delivering at every step of the way (the newest Can-O-Bliss releases are definitely solid) while keeping Dale's as the pristine classic it will always be. They increased the role of Ten Fidy as a flagship imperial stout, introducing a plethora of barrel-aged variants that pushed an already decadent stout to the next level. Along the way, they expanded several times, but never lost track of that particular Oskar Blues identity.
We should acknowledge that today, Oskar Blues finds itself under the collective wing of the Fireman Capital-operated CANarchy group, an association that seems to have markedly benefited pretty much all the breweries that have been acquired to date. Earlier this year, CANarchy launched its Asheville, NC "Collaboratory," a shared space wherein beers from all the CANarchy breweries—plus a number of collaborations with other breweries—are all poured from the same set of taps. We wouldn't be surprised to see this model continue to thrive in the decade to come.
25. The Bruery 
Original location: Placentia, CA
On 2009 list?: No
Paste's favorite beers: Black Tuesday, Goses are Red, Mash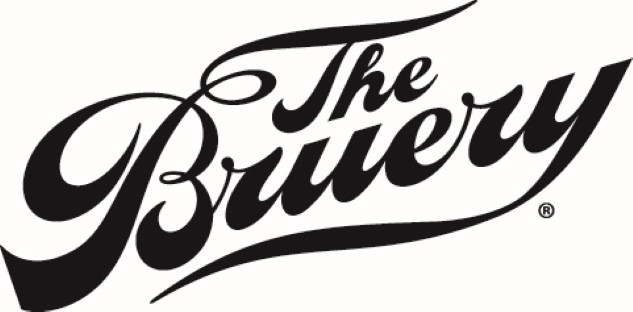 The Bruery now has more than a decade under its belt, transitioning from hot young thing at the beginning of the 2010s to a sort of elder statesman among barrel-aged specialists by the time we reach the present day. That has been more or less the arc of a lot of breweries founded around the same time, but The Bruery has arguably grown and aged with more graciousness than many of its peers, building an epic back-catalog of beloved barrel-aged beers in the process.
Rarely has any brewery's average output been so fit for aging, which makes The Bruery bottles a natural fit for collectors interested in assembling verticals or unique tastings. Beers like Black Tuesday are absolute behemoths, weighing in far over the maximum ABV allowed in many states, taking advantage of the leniency of California beer law. The Bruery Terreux, meanwhile, keeps up a never-ending stream of creative new sour releases, seemingly never in any danger of exhausting its supply of inspiration. It's a brewery that has an unusual way of making every release seem "important."
So too did The Bruery impact the beer scene in the 2010s by pioneering its subscription/membership model, The Bruery Reserve Society, which gave the company a way to monetize its most diehard fans, while also assuring that its rarest releases would find a way into their hands. As the challenges faced by the industry mount, they're probably glad they did.
20. Cigar City Brewing Co. (CANarchy) 
Original location: Tampa, FL
On 2009 list?: No
Paste's favorite beers: Jai Alai, Guayabera, Hunahpu's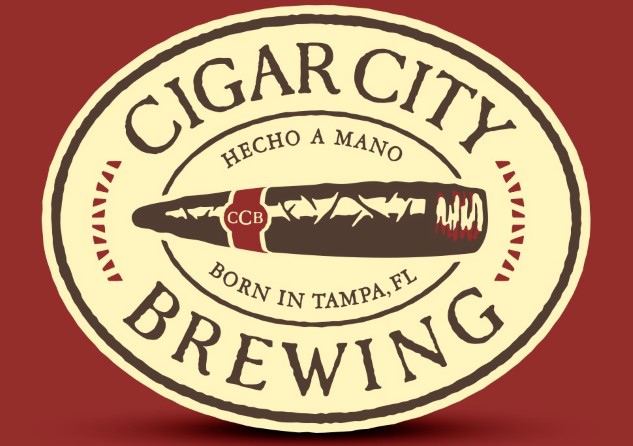 If Oskar Blues retains a sort of "honorary leader" title among the brewery brands acquired by CANarchy this decade, then Cigar City has essentially become "the muscle." The steady national expansion of the beloved Florida brand has generated eye-popping sales figures, which have been all the more impressive given the industry-wide slowdown, and helped keep the overall CANarchy portfolio looking very healthy indeed. Much of this growth has been driven by a national embrace of the brand's classic Jai Alai IPA, as the beer finds its way into far more hands than ever before, along with the launching of rising new brands like Guayabera pale ale.
More important to us at Paste, though, is the fact that the greater scale really hasn't hurt the beer one bit—if anything, the last few batches we tasted of Jai Alai were arguably better than we'd had in the past. It's an important beer in the history of IPA evolution, to be sure—a stepping stone between the pithy bitterness of true West Coast IPAs and the over-the-top juicy/dank assertiveness of modern hazy IPA. Jai Alai, and a few of its contemporaries (Creature Comforts Tropicalia is a good comparison), split that difference—they're not hazy, and they have an appreciation for some degree of subtlety, but they're also extremely inviting, with lightly sweet orange fruitiness and a tamped-down level of bitterness that arguably makes for the perfect middle ground. Suffice to say, we're not at all surprised to see that brand thriving on a national level; it seems built to do exactly that.
So too did Cigar City have a hand, along with 3 Floyds, in helping to establish the idea of the high-profile beer release party this decade, as Hunahpu's Day became a sensation, and often a headache for the brand in terms of planning and execution as the passion for their beer far outstripped what ownership was expecting. Still: That's probably the kind of problem you'd prefer to have.
18. Half Acre Beer Co. 
Original location: Chicago, IL
On 2009 list?: No
Paste's favorite beers: Beer Hates Astronauts, Bon Hut, Magick is Purple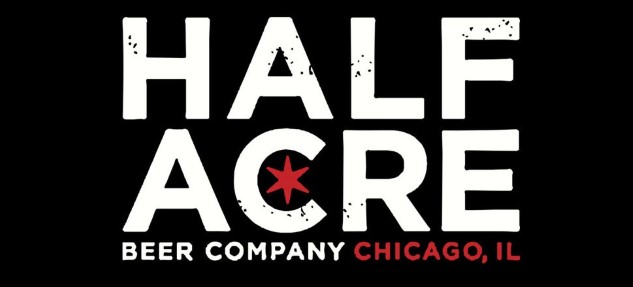 Chicago's Half Acre truly was on the bleeding edge of the city's craft beer revolution from the very beginning. When they first got rolling in 2007, contract brewing out of a small facility in Wisconsin, the city's beer scene could hardly be said to exist at all outside of the pioneering efforts of Goose Island. By the time they'd opened up their own on-site facility in the northern neighborhood of Lincoln Square, though, a group of contemporaries had coalesced around them. Together, they pushed the Chicagoan beer geek's state of mind firmly into the future, but no one did it with more of a verve for American hops than Half Acre. They remain perhaps the city's preeminent IPA brewery, regardless of the opacity of the beer you may be holding in your hand, or the brand name on the can (Half Acre has had some complicated history, here). Clear, hazy, it doesn't matter: Half Acre does an exceptional take on it.
This has all been borne out by Paste blind tastings, of course, across a wide array of styles—when we last blind tasted 324 IPAs, their Beer Hates Astronauts was the second highest-ranking non-hazy IPA in the entire competition, which is saying something, given the sheer murkiness of that particular field. Likewise, in our field of 143 wild/sour ales,Half Acre's wine barrel-aged Magick is Purple found itself in elite territory, cruising to #3 overall, showing the brewery's startling range. This has been a constant of the company—the more time goes by, the more they expand the wheelhouse of where they can be expected to excel. If Half Acre started out in the estimation of drinkers as a "hoppy brewery," they've become much more well-rounded in the process, and that bodes well for this sort of ranking.
Factor in their efforts to bring a truly main event invitational beer fest to Chicago by establishing the Far & Away festival, and you've got top 20 brewery potential.
8. Maine Beer Co. 
Original location: Freeport, ME
On 2009 list?: No
Paste's favorite beers: Lunch, Dinner, Mean Old Tom

Outside of perhaps the likes of Heady Topper, the concept of NE-IPA as "hazy IPA" didn't arrive all at once, pristine and fully formed. Rather, it evolved gradually in that direction, which means there are a number of "missing link" breweries that still exist along that particular family tree. Maine Beer Co. is the apex of those missing links; a brewery that helped spur the development away from bitter, pithy West Coast IPA but also stopped well short of the modern juice bombs. Their particular brand of IPA, encapsulated in the now archetypal Lunch, strove for all things balance—a sublime middle ground between citrus and green flavors, sweetness and dryness, and a perfectly calculated level of bitterness. There may be no IPA in the world, even now, that is more of the cosmic "happy medium"—Lunch is the kind of beer you could put into the hands of practically anyone who likes hops, and they would enjoy it.
Of course, you could also say that of most of Maine's other beers as well. This is a brewery dedicated to approachability and the almost lost art of subtlety; one with confidence in its consumer to be able to tell that ingredients (hops included) exist in a beer without them being cranked up to maximum intensity all the time. Consider their superlative Mean Old Tom, a top 10 finisher the last time we blind tasted stouts under 8% ABV, which features vanilla beans in such a subtle way that you actually might not quite realize they're present at all. Do they improve the beer? Certainly—the vanilla adds a subtle richness and amplifies the beer's gentle cocoa nature. Maine simply trusts its drinker to enjoy this style of "vanilla stout" without barging into a taproom to demand "WHERE'S THE VANILLA?!?"
Now, if only we could get our hands on Dinner a little bit more often …
6. Sierra Nevada Brewing Co. 
Original location: Chico, CA
On 2009 list?: Yes
Paste's favorite beers: Hazy Little Thing, Summerfest, Otra Vez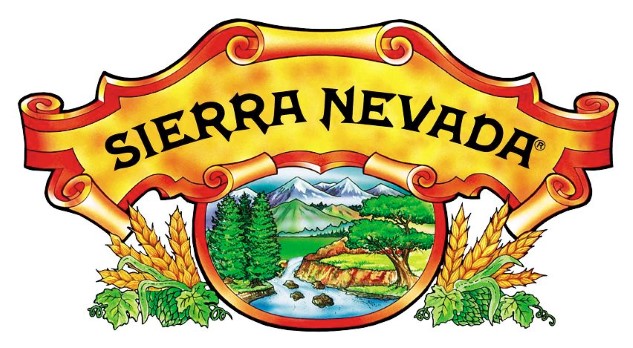 Of all the big, regional powerhouses out there, is there a "legacy" brewery that exists with more goodwill toward it than Sierra Nevada? Our answer would be "no," and rightly so—both through the evolution of their beer portfolio, and their groundbreaking work in charitable giving, Sierra Nevada has kept itself as one of the most relevant and indispensable breweries of the decade.
The expectation, with a brewery this old, has essentially become a certain degree of ossification, as the brewery resists change and clings to the past, but although SNPA is never going anywhere, Sierra Nevada has also continued to evolve in big ways. Their Hazy Little Thing has had by far the largest national impact of any brand in bringing an approachable version of NE-IPA to the masses, and proven phenomenally successful to boot, helping Sierra return to volume growth after the beginning of the industry slow-down. So too has the brand launched successful and unique takes on such such styles as gose (Otra Vez), brett beers (Brux) and even their fair share of pilsners (Nooner, Summerfest) over the course of the decade. Now, if only the classic Sierra Nevada Stout was still in stores! Regardless, there are few finer places to enjoy a beer than Sierra's beautiful facilities, especially the expansive (and drop-dead gorgeous) campus it built in Fletcher, NC.
Moreover, the brewery captured national attention once again this decade with their response to the devastating Camp Fire in California, as the Resilience Butte County Proud IPA project challenged breweries around the country to brew the same beer in unison, donating profits to the Camp Fire Relief Fund. The project ultimately raised more than $8 million for families (including Sierra brewery employees) whose homes were destroyed in the fire, in a truly unique display of craft beer community philanthropism.
4. Allagash Brewing Co. 
Original location: Portland, ME
On 2009 list?: Yes
Paste's favorite beers: White, Coolship Resurgam, Mattina Rossa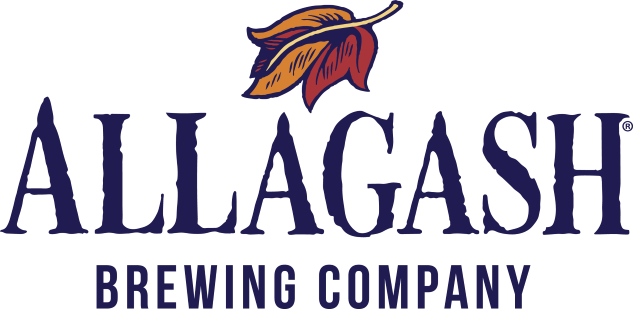 To the list of things in this world that can be considered "certain," alongside both death and taxes, we propose the addition of one more addendum: the quality of new Allagash releases. More so than any other brewery on this list, that's the most earnest compliment we can pay to the legendary Maine bastion of Belgian brews: Every time they put out a new beer, it feels like there's a specific reason for it to exist. It feels like something that has been pored over and refined, sanded until smooth and inspected for perfection. Nothing feels haphazard, or trend-chasing. They are the most intentional of breweries.
It all starts with White, of course—the beer that built the brewery, and an effortless winner the first time we blind-tasted wheat beers at Paste. Its greatness has never been diminished, and if anything, we can appreciate it more now than ever before, especially as it's now available in cans (what a time to be alive). It's a classic case of a workhorse flagship brew, now so rare in American brewing, the success of which funds all the experimentation and flights of fancy that Allagash is known for. Having White in the portfolio is a blessing of the highest order.
Beyond White, how can one even narrow down the field of memorable Allagash releases over the course of the last decade? Coolship Resurgam is one that certainly comes to mind with immediacy, providing a style-defining template for American-made gueuze, funky and complex in a way that few drinkers had ever experienced before unless they'd literally visited Belgium. But it's just one entry among so many sparkling releases, whether they're fruity wild ales, stouts or even the requisite, occasional IPA. There were very few breweries we were more excited to receive beer from, from the start of the decade until its end.
1. Firestone Walker Brewing Co. (Duvel Moortgat) 
Original location: Paso Robles, CA
On 2009 list?: No
Paste's favorite beers: Union Jack, Mocha Merlin, Sucaba, Feral One, Pivo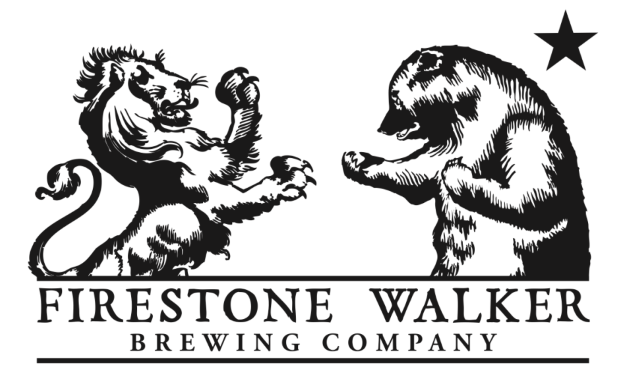 First things first: You'll note that I was unable to stop at merely three beers in the "our favorite beers" field of this entry, but I'll take this opportunity to invoke the writer's privilege. Firestone Walker simply makes too many good beers to stop at three, and that's an obvious element of why they find themselves here at #1. But on a deeper level, they check every box we could use to measure "best of the 2010s." They have the overall beer portfolio, deep variety and eclecticism to be #1. They've been deeply influential on multiple aspects of the industry, from barrel-aged stouts to the shape of modern pilsner. They've created what remains arguably the best beer festival in the world today. And their consistency is nearly unrivaled. All of these things make for the most consistently outstanding brewery of the decade, taking the whole of the 2010s into consideration.
On the beer side of the equation, Firestone has the unique distinction of having a top-tier example of nearly every popular style. Classic IPA is represented by Union Jack, the beer that finished #1 the first time Paste ever conducted an IPA tasting, way back in 2013. Hazy IPA now has the year-round Mind Haze, one of the few widespread hazy challengers to the likes of Sierra Nevada's Hazy Little Thing. Standard-strength stout receives the sumptuous Velvet/Mocha Merlin. Easy Jack is among the best low-ABV IPAs. Pivo exposed the U.S. to "Italian-style" pilsner. The wild side of the spectrum hits such highs as the cherry-based Krieky Bones, or even the pumpkin-infused El Gourdo. And then there are all the barrel-aged beauties, from barleywine (Sucaba), to imperial stout (Parabola), to each year's masterpiece of an Anniversary Ale, blended by Paso Robles' wine-blending community. No other brewery explores so many different avenues, while doing them all equally well.
And then there are factors like the Firestone Walker Invitational, which helped to alter the very DNA of how beer festivals were planned and attended in the U.S. This change of focus, away from large-scale festivals with sprawling guest lists, and onto highly curated, smaller festivals that seek to maximize the quality of each offering, went a long way in keeping the idea of "beer fests" relevant as we progressed into the second half of the decade.
In the end, the lion (or the bear, take your pick) wears the crown.
Vorel, J. (Nov. 12, 2019). "The 50 Best American Breweries of the 2010s". Pastemagazine.com. Retrieved from: https://www.pastemagazine.com/articles/2019/11/best-breweries-of-the-dec...